Does networking really make a difference? Absolutely!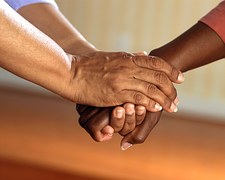 The job market, as well as the workplace, has reached a level of ferocity and competitiveness like nothing ever seen before. Increasingly, we need to rely on our networks – regardless of what stage our career is at – not only for jobs, but for referrals, customers, employees, employers, volunteers, business partners, investors, vendors, to name just a few.
While there are many definitions out there for "networking", my own personal definition is:
Networking is an ongoing, mutually beneficial relationship between two people who are invested in each other's success.
First, it is more than a meeting or a conversation, and it is definitely not one-way. And while social media networking is an important tool to enable us to stay in touch with people, the most effective networkin

g is done face/face (at least in the beginning while a trusting relationship is being established). Secondly, it is mutually beneficial because we commit to helping each other out. And finally, we are invested in each other's success by devoting our time, contacts and other resources to the networking relationship.
Networking is both an art and a science. It is an art as it requires creativity and imagination, two traits that are increasingly on the decline in our digitally-wired world. Networking is also a science because it requires a practical, thoughtful, and methodical process in order to effectively execute. It comes naturally to some, while others require more practice. Regardless of whether you are an introvert or an extrovert, shy or outgoing, with a little bit of practice and effort, anyone can become an awesome networker.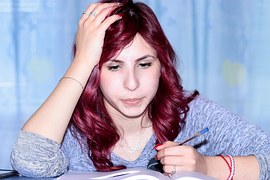 So how to start?! Here are a few tips. . .
Assess your current (professional) network. Analyze the strengths and weaknesses of your contacts. Identify gaps: are the industries you are interested in well represented? Do you have contacts at all levels of the organization? Is it important that your network is North American or Global in reach? In my opinion LinkedIn is an outstanding tool available for keeping track of your professional network. Ensure your profile is current and up to date, and reinforces your brand.
Close the gaps. Look to your existing contacts for introductions to individuals that you would like to get to know. Define your approach and tactics. You may want to add co-workers – even though you work with them today, tomorrow they may find themselves with a different employer. You can add friends, family and members from the community who can make introductions to individuals in other organizations/industries. Use a LinkedIn contact to ask for an introduction. Attend networking events, solely for the purpose of meeting new people and enhancing your network.
Ask for the introduction. Reach out to those people that you know well, and that know you, and update them on your situation. Ask for the introduction to the individual you identified in (2). This may take you out of our comfort zone, and as it is a risk. But with practice, it becomes more comfortable. And hopefully to the point where there is confidence to make an ask of someone that you don't know so well.
Make a good first impression. So you've landed a networking meeting – congratulations! Be prepared. Get your "elevator pitch" ready, and do your research (on the person you are meeting, as well as their organization). The first impression is a lasting impression. Remember when meeting someone for the first time to shake hands, make eye contact, introduce yourself by name, and call them by name. Exude positive energy and smile. Ask questions and appear genuinely interested in who they are, what they do, and the organization they work for. Thank them for the meeting.
Follow-up. Soon after the meeting, send a thank you note – by email or post (believe it or not items sent in the mail can have a resounding impact). Thank the individual for their time, and let them know how they impacted or inspired you. Update them on your situation, and let them know you will be following up to ask for help or support, or further networking. And don't forget to "close the loop" with the individual who facilitated the introduction – if you express gratitude and "report back", they will be more inclined to make more introductions!
Maintain the relationship. As you grow your relationships, a simple email every few months may be enough to stay in touch. With more influential contacts, you may want to ensure a coffee or lunch meeting periodically. Holidays are a great time to reach out to people to re-establish a connection. And always remember to offer up your help and support, because after all, the relationship should benefit us both!
Make it a lifestyle. Networking is not an activity that starts and stops. It requires a paradigm shift as it really is a way of being. Change your approach and outlook to one of connections and networks. As you cross paths with people – whether in your workplace, at the gym, on the soccer field, at your child's school, or while commuting – consistently be reaching out to others to get to know them, find out what they're about and maybe add them to your network. I have made valuable contacts while commuting on the train!
Are you looking to move ahead with your current employer? Or interested in changing companies/industries? Maybe you are just breaking into the job market? Not sure where to start – let me help!