How Is Your Brand Trending Today?
If you've been following my blog posts, you've discovered your Personal Brand and you are actively managing it. And by that I mean on a daily basis. Whether you are intentional about Personal Brand Management or not, know that Brands can fall as fast and as hard as they have climbed.
Recall Volkswagen. It was mid-September 2015 and this company was oozing confidence. Volkswagen was the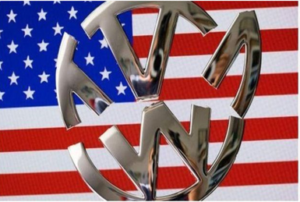 world's bestselling automaker with a Global Brand that appealed to car buyers seeking trustworthy German engineering at an affordable price. Then what happened? On September 18, 2015 the EPA announced that Volkswagen had gotten around clean air rules by cheating on the emissions testing of its diesel cars.
About 11 million cars worldwide were impacted. Immediately the stock price lost about a third of its value, causing shareholders to lose billions off its market value. Additionally, it was reported that Brand Value of Volkswagen declined by about $10 billion (about one third of its $30 billion value).
Recall Samsung. A trusted mobile phone manufacturer leading the market for android devices, the lithium batteries in Samsung phones started exploding.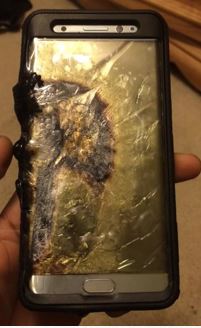 Following the recall announcement in September of 2016, for the Samsung Galaxy Note 7, many airlines decided to avoid the possibility of overheating batteries and banned the Samsung Note 7 completely from flying. Samsung had no choice but to end the production of the Galaxy Note 7. Samsung's Brand was severely damaged and it is a costly undertaking to turn that around. Samsung struggled to keep premium customers from switching to other manufacturers such as Google, which had just released its own Pixel XL phone.
Reputations can take years to build but can be eroded in minutes. Ethical lapses and breach of trust can cause a Brand's collapse. When the Brand fails to keep its Brand Promise, consumers become confused and dissatisfied – a normal human reaction. This, in turn, leads to doubt about the ability to manage the business. Once loyal customers then to turn to options, typically turning to competitors. Why pay for something with your hard-earned money if it's not going to deliver on its promise and meet your expectations for it?
 So what lesson can be learned here and applied to your own Personal Brand?
Protect your Brand at all costs
Always be transparent and ethical
Consistently deliver on your Brand Promise
If your Personal Brand becomes damaged, acknowledge what has happened and apologize. You will then have to begin re-building to gain the trust and respect of your key stakeholders. Remember that a Brand consistently delivers on its promise. If your Personal Brand is damaged, you will need to inspire confidence with your key stakeholders by delivering consistently on what you do for them.
"It takes a lifetime to build a good reputation and a second to destroy it." Warren Buffet