Your Brand, Your Story – Is your Personal Brand enabling your career? (Part 2 of 2)
Don't be surprised if you are in a asked in a networking or interview meeting "so what's your brand"? Corporations work very hard to differentiate their brands because in a competitive marketplace, it is incredibly important to stand out in order to catch the eye of the consumer. Similarly, you need to stand out and be memorable in order to make an impression on the person you are meeting with. The world is a noisy place and your message needs to resonate with your audience. This discussion is a continuation of September's blog post and goes into more depth on looking at the Unique You by assessing your: Values and Talents; Interests and Experiences; Goals and Aspirations.
Values and Talents
Values are developed at a very early stage, though you may not have recognized them all. Values are generally derived from your upbringing, and come from your family of origin, though they do change over time as they can be re-shaped by experiences. Talents are those things that we are born with – whether it be an athletic ability, creativity, musical talent, etc there are so many. Wayne Gretzky, Canada's most famous hockey player, has been quoted as saying "I was born with a gift".
When analyzing your Values and Talents, ask the following questions: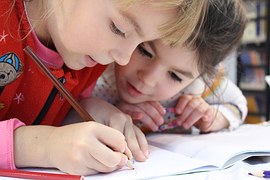 What do I stand for?
What do I believe in?
What don't I need to work hard at?
What comes "naturally" to me?
Interests and Experiences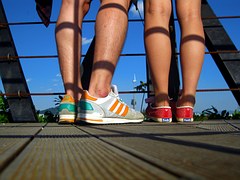 Interests are enjoyable pursuits that you spend time on, whether alone or with others. They can include sports, hobbies or other activities and past-times. Experiences are events in your life that have shaped you because they have had a significant impact on you, both positive and negative. Experiences are constantly shaping who you are.
When analyzing your Interests and Experiences, ask the following questions:
What do I love to do?
When do I lose track of time?
What have I accomplished?
What crucible events have occurred?
Where have I failed?
What have I learned?
Goals and Aspirations
What does the future look like and what would you like to accomplish, and by when. Goals can be personal (eg I want to run a marathon) or professional (eg I want to start a business). Goals are tangible and measurable while aspirations are hopes and dreams.
Where will I live/work?
What sectors/industries are of interest?
What do I want to be known for?
How will I fit into an organization?
How can I make a difference (society/company)?
The output from this self-analysis is a Brand Statement that articulates who you are and where you're going. My Personal Brand statement goes something like this:
I am a communicator and connector. I am passionate about developing the next generation of female leaders. Through my coaching practice, I aim to inform, inspire and ignite. I am committed to helping young woman to find employment in their chosen field.
You are now prepared to answer that question "so what's your Brand"! You have collected all the important facts about you and where you're going, and are able to weave them together to tell your story – a story that is uniquely You, and one that reinforces your Brand. Now you can start networking to tell your story and advertise your Brand, and watch your career take off! [For tips on how to have a great conversation, click here.]