When the Will Trumps the Skill
Well, London has received its first snowfall, and the chill of the north wind is in the air. After a fantastic autumn, it is time to retire my bike to its trainer in the basement, and convert from cycling to "spinning". One of my fitness goals for this year, was to ramp up my cycling and so in March I set a monumental goal to ride with the TD Peloton in the Ride to Conquer Cancer. It was monumental as both the fundraising goal that had to be met and the mileage that had to be ridden were unimaginable to me. And it would be a feat accomplished only by "mind over matter".
Clearly, it would be a memorable event as thousands of riders would take to the roads between Toronto and Niagara Falls in an epic cycling journey that would span two days and cover over 200 kilometres. The event wasn't just for athletes and cyclists; it was for anyone who wanted a supreme challenge while supporting an incredible cause. More than $19 million was raised that weekend to support cancer research at Princess Margaret Cancer Centre in Toronto, one of the premiere cancer research centres in the world. And I was there!
It was an unforgettable and exhilarating experience. It was at the same time physical as it was emotional and mental – for all of us. Physically, it was demanding, as spending 6-7 hours a day on a bicycle (first time ever for me) is not for the faint of heart. I can honestly tell you that it really doesn't matter how much you paid for your seat, or what the brand is, or what kind of hi-tech gel it is made of, it is just plain uncomfortable. Emotionally it was demanding because I rode in memory of my mom and dad, together in honour/memory of countless other friends and family, who had cancer in their life. I carried their names on my bike and it was their courage and strength and spirit that took me through the final excruciating miles.
But clearly, the most challenging aspect of the ride was mental – as most epic athletic events are. I likened it to
completing a marathon, an event which also takes everything from you mentally, emotionally and physically (some will argue spiritually as well). George Sheehan, a writer, runner and cardiologist, who lost his life to cancer, once said, "It is the simple things in life that are difficult and the difficult things that are simple. What could be simpler than putting one foot in front of the other – over 26 miles" :o) Easier said than done!
Call it tenacity, grit, determination or willpower – ultimately it becomes a decision. The body is willing – more often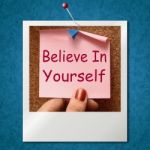 than not – it is the mind that is screaming "stop". And it is the strength of decision to squash that chatter, to turn it off, and to carry on. Elite athletes train for this; they learn to control their response and attitude, even in the most stressful and adverse conditions. What separates us from them is our inability to stay focused on a goal, to reject distractions that get in the way, which take us off course. It becomes an obstacle for us in meeting life goals, in reaching our potential. We could certainly take a few lessons out of the rulebook to apply to those difficult situations.
As I reflect on this, I realize that life constantly sends me unexpected surprises. I struggle. I doubt myself. I lose confidence. Do you ever find yourself in similar situations? So many times I have seen people give up their dreams because of these doubts. And the more you listen to that negative chatter, the stronger it becomes, and the weaker you get. How many brilliant people with brilliant ideas have been stalled because they listened to their inner doubts?
We need to be tenacious, make that decision and follow through. Don't get me wrong, it requires effort, and requires us to push through our limiting beliefs about ourselves, and what we think we can do. It's just plain hard work. My Ride required me to think beyond my perceived limitations, and my doubts, and believe in possibility. It was hard work but the unimaginable happened!
We were not blessed with perfect conditions for the RTCC. It was cool in the morning, and hot at midday. It was
windy and then it poured rain. It was hilly and the roads were slick. We were hungry, we were thirsty, we were tired, and we were sore. But none of that mattered; we blocked out every adversity, every sensation of discomfort. During that weekend in the middle of June, 4,800 riders had a goal and a purpose. We rode for our moms and our dads, brother and sisters, children and grandchildren, friends and colleagues. We rode for those living with cancer and for those who had died, and for those who would die. And after more than 200kms, we crossed that Finish Line in Niagara, and nothing ever felt so good. Anything was possible, and maybe we actually would conquer cancer in our lifetime.